Parents of Students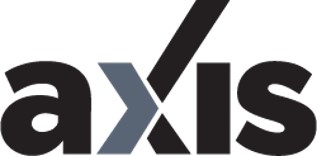 Parenting is hard. Parenting teenagers . . . well, it can be a lot. At Axis, we're all
about connecting parents, teens and Jesus in a disconnected world. To do that,
we're providing you with a few deeply researched, Gospel-centered resources to
help do more than survive the school year.
We are so excited to unveil our brand new Axis online experience to you today!
Here is how our generous donor community has impacted the mission here at Axis:
All Axis content is now free to anyone and everyone!
Paid memberships no longer exist!
We are on track to impact one million new families in 2023!
God has already been at work through this major organizational shift, and we are
seeing lives touched and families changed day in and day out.
There are so many ways to access the
FREE Axis content on our website.
No more log-ins, no more dashboards, and no more monthly membership fees.
We hope that Axis will continue to empower your parenting and mentoring as you are
impacting the next generation for Christ. Whether it's in your home, school, or church,
your voice matters. And we are here, in your corner, cheering you on!
Warmly,
Your Axis Team
GENERATION Z
Are you the parent of a Gen Z teen? They're like "Millennials on steroids"
…except when they're not like Millennials at all. Are you looking at today's
teenagers and wondering why they're always online or how on earth their
views on sexuality, government, and life in general can be so drastically
different from yours? Axis has created a fantastic Parent's Guide to Gen Z!
Check it out and share it with a friend who might need this guide in their
parenting toolkit.