SENIOR PASTOR SEARCH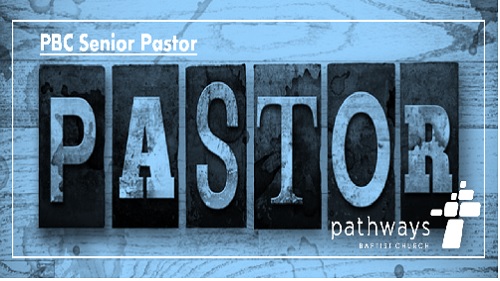 Pathways Baptist Church Search for Senior Pastor
Pending vacancy for current Senior Pastor
Pathways Baptist Church (Gaithersburg, MD) prayerfully seeks a full-time
Senior Pastor who will serve as its primary spiritual and ministry leader.
Our vision: "Walking together with Jesus to change lives"
Our mission: "Following Jesus, Loving People, Bringing Hope"
You are invited to view the document presented by the Pathways Search Team:
1. Pathways Baptist Church Job Description and Application Requirements for
Senior Pastor Position (3/1/2023)
*Applications will be accepted by the Senior Pastor Search Committee until April 28, 2023.