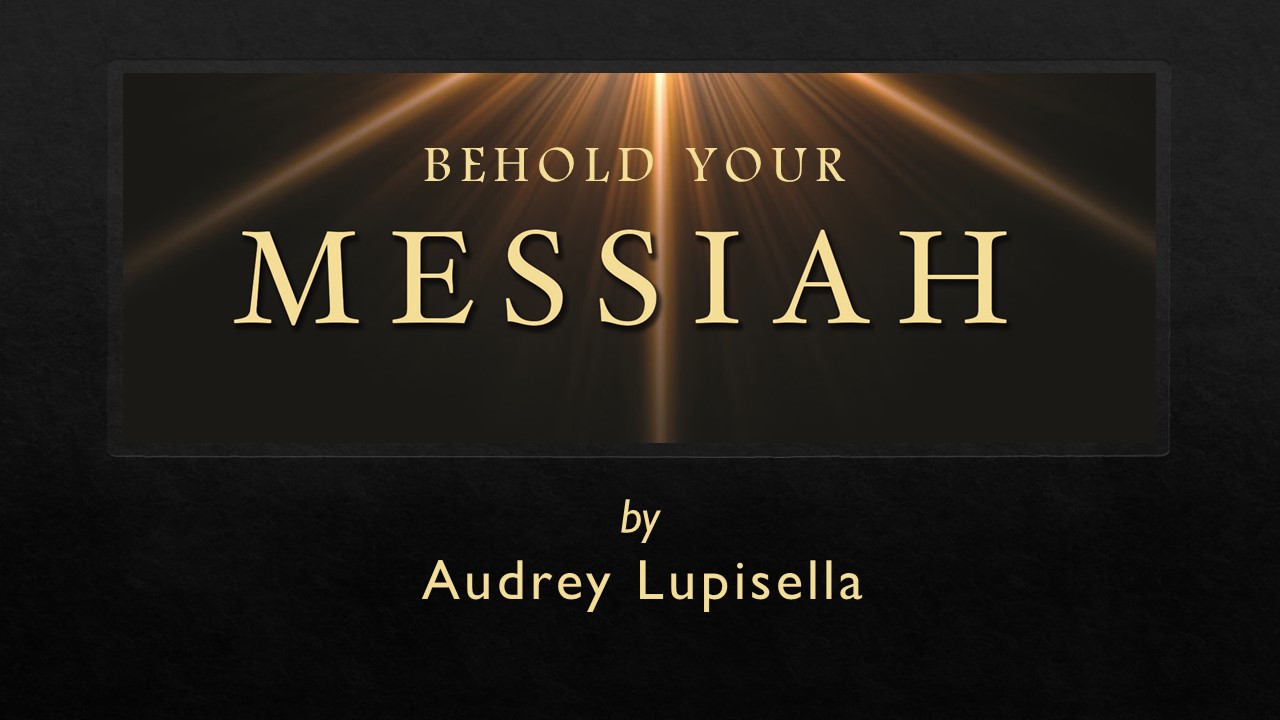 Join us for our Lenten study "Behold Your Messiah" with Bible teacher and
author, Audrey Lupisella. Take a deep-dive into first-century culture and fall in love
with Jesus again with this original 8-week video-based series. Learn the barriers
that keep you from reading the Holy Scriptures through the lens of the writers.

Audrey's fresh approach to the Word will guide you through the geographical and
cultural themes that will open the text for you in new and meaningful ways.

For this small group, we ask that you watch this week's video (approx. 25 minutes)
and take notes with the study guide that is provided. On Tuesdays from
12 noon-1:00 ET, Audrey will facilitate an in-depth discussion
based on the video you have watched.

(Click on the link at the bottom).
Next week's video lesson is available now.
Go to the bottom of the page on Tuesdays and
you will find the link for the video chat.
Please give yourself a few minutes to login
or if this is your first time. The next live chat
is April 7th at 12 noon ET.
Video Sessions:
Week 8: (available April 15)
Click here on Tuesdays at 12 noon to join
our video chat