VBS 2018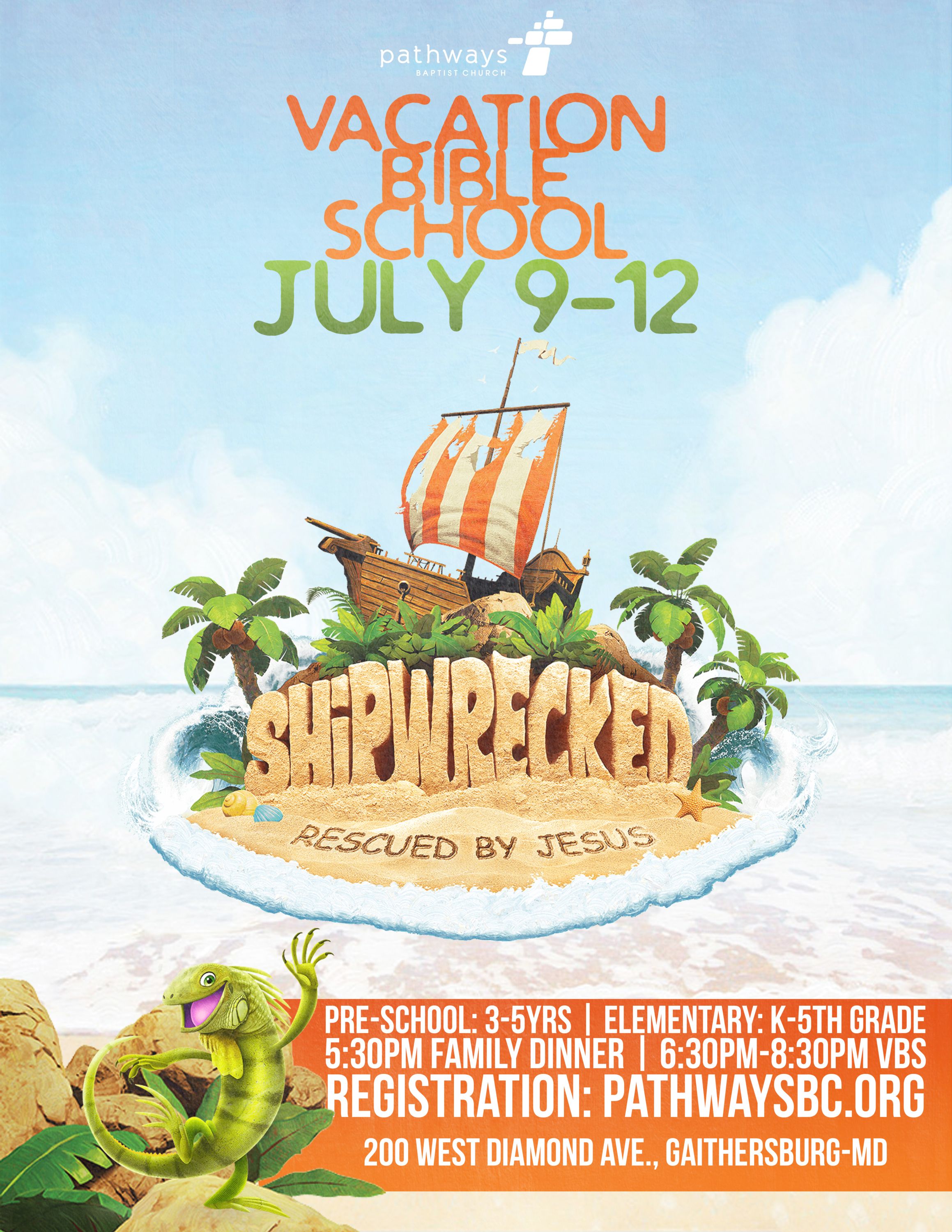 Sign up your child to explore the Bible in a fun and interactive way!
Interactive stations, crafts, games, and creative storytelling will be the highlight of your child's summer vacation!
This year's theme is SHIPWRECKED: RESCUED BY JESUS
The Vacation Bible School is from 07/09 - 07/12.
5:30 Dinner | 6:30 VBS Program
Focused on ages Pre K - 5th Grade.