COMMUNITY EVENTS


CAREER DAY
WEDNESDAY, FEBRUARY 26
4 - 7:30 pm

HUMAN RESOURCES
620 E. DIAMOND AVE
GAITHERSBURG MD 20877
We are hiring in the Montgomery and Prince George's County area.
here will be on-site intervies for full time, part time and weekend positions available.

Positions availble include:
Licensed Therapists Bilingual Spanish/English Family Support Specialist
Care Specialists Bilingual Spanish/English Family Advocats
Bilingual Spanish/English Family Rehab Services Manager
Support Worker
Teachers IT Services Tecknician III
Bilingual Home Visitor Program Director (Early Head Start)
Peer Support Specialsit Program/Clinical Director
Facilities Technician I & II Service Coordinator
PT Bilingual Spanish/English PT Child Activities Residential Advocate
Client Services
PT Assistant Director Bilingual Community School Coordinator
---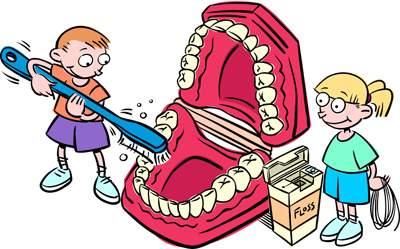 GIVE KIDS A SMLE 2020
Don't have insurance?
Need dental treatment?
Kids between the ages of 0-18?
FEBRUARY 22
9:00AM - 5:00PM
WISTERIA DENTAL CARE is offering free dental treatment for children who are uninsured.
Please call Cristina or Jessie at 301-515-0030. You can also call Mayur Mody at 240-330-9421.
WISTERIA DENTAL CARE
19729 EXECUTIVE PARK CIRCLE
GERMANTOWN MD 20874

MARYLAND SENIOR CALL CHECK
PEACE OF MIND FOR THOSE HOME ALONE
DAILY AUTOMATED CHECK-IN CALLS
FREE SERVICE
MARYLANDERS AGED 65+
YOUR CHOICE- A MORNING OR AFTERNOON CALL
Sign up online or over the phone: aging.maryland.gov 1-866-502-0560
Maryland Cepartment of Aging
SAVE THE DATE: MARCH 20-22
Pathways will be hosting the Gaithersburg UkeFest 2020 on March 20-22. There will be 76 workshop sessions to choose from, evening concerts, a children's festival, a luau, and lots of fun for everyone of all ages! You have not heard a ukulele played until you have heard the music of the artists who will be here to present their music in concert. A portion of the proceeds will benefit Gaithersburg HELP. Check out the website for additional information: gaithersburgukefest.com.
Tickets for the evening concerts, the workshops, and the Luau
can be purchased through the Youth Ministries at Pathways Baptist Church.