SOUPER BOWL OF CARING

SOUPER BOWL OF HUNGER
Celebrating 30 years of tackling
hunger to help others
Thousands of participants including: churches,
schools, youth groups, community partners,
grocery partners, local businesses, media
partners, NFL teams and passionate individuals
have experienced for themselves, the joy and
satisfaction of giving, serving and inspiring people
across the country to follow their generous example.

Pathways is collecting non-perishable food
items and personal care items to support
Gaithersburg HELP during the Souper Bowl
of Caring now through February 12th.
Hunger hurts and families in our community
are in need.
Items that are needed at Gaithersburg HELP include:
fortified pastas
healthy cereals
spaghetti sauce
rice in 1 or 2-lb bags
fruit packed in its own juice
canned or dried black beans or kidney beans
creamy peanut butter
grape jam or jelly
canned green beans or mixed vegetables
canned light meat or albacore tuna
canned chicken
diapers in sizes larger than "3"
Please bring your donations to Pathways,
weekdays during business hours.
Pathways Baptist Church
200 West Diamond Ave
Gaithersburg MD 20877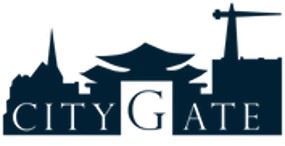 You may also give a financial donation to support
City Gate,Inc., an urban ministry in Washington, D.C.
seeking to open doors of opportunity, empowerment,
and friendship for children and youth throughout the
city, and their families. (Please make your check
payable to Pathways Baptist Church and write
City Gate, Inc. in the memo section).
Your support is greatly appreciated.
The Missions Team at Pathways